Phase III in New York City began on July 6. All regions except New York City are presently in Phase IV.
Review the New York Forward Reopening Plan 
Develop a written reopening business safety plan. This does not need to be submitted to a state agency for approval but a copy of it must be retained on premises for inspection. Read the curbside and in-store pickup guidance.*
Use this template to develop your Safety Plan
Use this tool to determine if you can reopen and understand health and safety standards
*The Brooklyn Chamber is providing PPE to help businesses reopen - scroll below for details
---
Phase One                                                        Phase Two                                                          Phase Three (July 6)                                     Phase Four (TBA)
Brooklyn Chamber Resources for Small Businesses
WE ARE COMMITTED
to helping Brooklyn businesses and industries recover from the financial and other hardships caused by the pandemic. Contact us at [email protected]
Support neighborhood business, it's the Brooklyn way!
We are raising funds to provide no-interest loans to Brooklyn small businesses. 65% of these loans will go towards minority and women owned businesses. The fund launched in mid June and will be managed by our CDFI, Brooklyn Alliance Capital. Click here for more information on our financing assistance.

Bring Back Brooklyn Fund FAQ

The Bring Back Brooklyn Fund provides no-interest, recovery loans to small businesses in Brooklyn to support Covid-19 relief efforts and renew our Brooklyn neighborhoods.
What is the Bring Back Brooklyn Fund?
The Bring Back Brooklyn Fund is a community-driven, no-interest, recovery loan program started by the Brooklyn Chamber of Commerce through its non-profit Community Development Financial Institution – the Brooklyn Alliance Capital. The Fund brings together donations from local corporations, banks, government and consumers to help our local Brooklyn small business owners who cannot obtain commercial financing.   65% of the funds will be earmarked for Minority and/or Women-owned business enterprises as per the Brooklyn Alliance Capital's charter. The Bring Back Brooklyn Fund will offer no-interest, recovery loans between $500 and $30,000. Donations will help businesses pay their bills, clean and sanitize their shops, hire staff, pay vendors, procure inventory, and more. Repayment terms will be flexible and tailored to each individual businesses' circumstances.
The donations will be pooled with the Chamber's other revolving loan funds, so they can be reused once the loans are paid back, to re-lend the funds to more businesses in need. This will maximize the assistance we can provide through the Recovery Fund.
The Bring Back Brooklyn Fund Loans will be:
No-Interest Loans
Community-Driven
Applied to recovery/reopening efforts
Flexible repayment terms
Loan amounts between $500 and $30,000
65% of the total funds will be earmarked for Minority and/or Women-owned business enterprises. (The business does not need to be a certified M/WBE.)
How can I help the effort to Bring Back Brooklyn?
How can I promote the campaign on social media?
Share the campaign via: Facebook, Twitter, LinkedIn, Messenger, Email or a Hyperlink – directly from the links on the campaign page!
We provide you a "social media kit" to help you get started. This includes: text, graphics/logo and hashtags we would like you to use and add to as you see fit.

Am I eligible for a Bring Back Brooklyn loan?
To qualify for a BBBF loan, a business must:
Not qualify for most other commercial loans
May or may not qualify for City, State or Federal resources related to the COVID-19 pandemic / Our criteria is not tied to your status in receiving government funds
Have been impacted by the crisis, either as a result of a shutdown, or a reduction in operations
Plan to re-open or restart their business in Brooklyn
What are the loan terms of the Bring Back Brooklyn Fund?
Flexible, and will be tailored to the specific need of the individual business. Loan sizes will range from $500-30,000.
When can I apply for a Bring Back Brooklyn loan?
The application process will coincide with the timeline outlined by New York State for the reopening of the economy.  Once that timeline is announced,  all criteria and the application will be posted on our COVID-19 Resources Page located at www.brooklynchamber.com/covid-19.  Please check back on this site frequently.
How can I apply for a Bring Back Brooklyn loan?
The Brooklyn Alliance Capital has a standard application form and underwriting criteria.  Our criteria, while more flexible than banks, still requires documentation of revenue and the ability to repay the loan. The Application and all criteria will be posted on our COVID-19 Resources Page located at www.brooklynchamber.com/covid-19.  Please check back on this site frequently.
Will this affect my application for any future federal stimulus packages or other loans?
No.
How much money will the Brooklyn Alliance Capital lend?
As much as we can raise! That is why the Bring Back Brooklyn Fund campaign is so important. Spread the word to your communities!
If you have any further questions, please contact: [email protected]
Last updated: May 11, 2020
Open for Business in Brooklyn

See who is open for business in Brooklyn - updated daily with over 1,000 businesses across all neighborhoods.
Small Business Financial and Other Assistance
US Small Business Administration (SBA)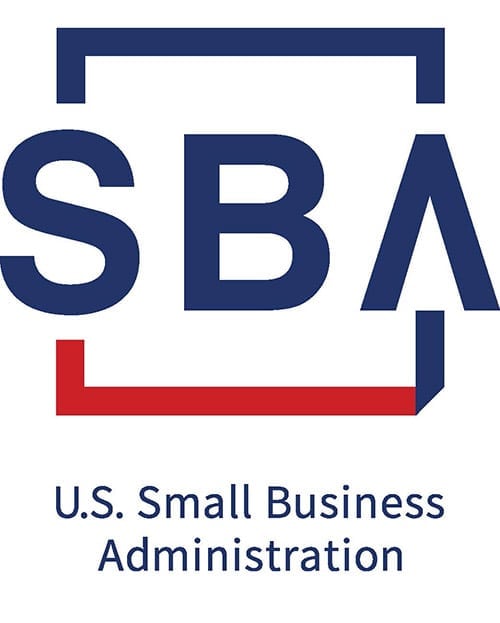 The US Small Business Administration (SBA) has five disaster relief programs to address the ongoing COVID19 crisis:
Paycheck Protection Program (PPP),

Economic Injury Disaster Loan (EIDL) -

on hold as of April 28 (except for agricultural businesses)

EIDL Advance grant -

on hold as of April 28 (except for agricultural businesses)

SBA Bridge loan, and

Debt Relief
Click here to view all SBA programs (eligibility criteria, loan amount, and terms)
What are you eligible for?
If you are a small business owner, with 500 or fewer employees and have been in business before
January 31, 2020, you qualify for the EIDL and EIDL Advance only

February 15, 2020, you qualify for the PPP, the EIDL and EIDL Advance

March 13, 2020, you qualify for the SBA Bridge Loan, and all of the above

you can also receive debt relief if you do not qualify for the above loans, on all SBA non-disaster loans (SBA 7(a), 504 and microloans)
Self employed, sole proprietors and independent contractors also all qualify. 
How do you apply?
For the PPP: submit an application to your bank. Refer to our PPP section to prepare what you need.
For the EIDL and EIDL Advance grant: complete an online application. Refer below to our EIDL/EIDL Advance sections for the link. 
For the SBA bridge loan: from an SBA lender with whom you have an existing relationship prior to March 13, 2020.
For debt relief: this is automatic but check in with your bank.
How much can you apply for?
PPP: up to $10 million, based on calculations for payroll and expenses related to healthcare, rent, mortgage interest and utility payments.

EIDL: up to $2 million, with no personal guarantee for $25,000 loans

EIDL Advance: $10,000 grant

SBA Bridge: up to $25,000

Debt relief: n/a
The EIDL program which has been re-opened and is processing applications on a first-come, first-served basis.
We recommend you apply immediately.
Grant of $1,000 for independent contractors, freelancers and gig workers

Grant of $1,000 per employees for small businesses open before January 31, 2020

Loans with these terms and a 30 year repayment 
Remember to check the box at the end of the application to receive the grant. Note: there is no obligation to accept the loan, if approved, in order to receive the grant. Apply here.
Application tips for independent contractors, freelancers and gig workers:
Make sure and check the third box on the first question to apply as an independent contractor or sole proprietorship

You must have a Social Security number

For gross revenue for the last 12 months, estimate "cost of goods sold" as expenses incurred in the process of providing your product or service

Under "Owner" enter your name and specify you are 100% owner

Ensure you were in business prior to January 31, 2020

Have your direct deposit details on hand (routing and checking account numbers)

For business name, enter your individual name if you do not have a business name
Compare all SBA disaster recovery programs in one place
The Payroll Protection Program stopped accepting applications on June 30, 2020.
What is it?
Paycheck Protection Program (PPP) offered a "forgivable" US Small Business Administration (SBA) loan for employers that maintain their payrolls. SBA will forgive the portion of the loan used to cover payroll costs, rent, mortgage interest payments, healthcare and utilities.
The PPP extension has been approved Congress and signed into law by the President. The new PPP application deadline is August 8.
---
Here is the "EZ" version of the PPP forgiveness application
---
Updates to the PPP
Time Period for Use of Funds:

extension of the 8-week period -- when proceeds must be spent for loans to be forgiven -- to 24 weeks or through December 31, whichever comes first (

assuming businesses restore staffing and salary levels)

The provision would apply to worker/wage reductions made from February 15 through 30 days after enactment of the CARES Act on March 27.

Proceeds Used for Payroll:

reduction in payroll expenditure requirement to 60% from 75% to qualify for full loan forgiveness.

Repayment Period for Unforgivable Loan:

The PPP loan will mature over 5 years instead of the current 2 year deadline set by the SBA. This provision will apply to loans issued

after

the measure is enacted - though borrowers and lenders could agree to extend existing loans too.

Deferral Period (no payments required):

extended to 10 months after the loan forgiveness covered period (from 6 months) 

New Exceptions will be considered for borrowers that are unable to return to their original level of business activity due to covid-19 regulations.

Repeal of a provision that barred companies with forgiven PPP loans from deferring their payroll tax payments

Allowing borrowers to defer principal and interest payments on PPP loans until the SBA compensates lenders for any forgiven amounts, instead of the current six-month deferral period. Borrowers that don't apply for forgiveness would be given at least 10 months after the program expires to start making payments.
The SBA, in consultation with the Department of the Treasury, has released the Loan Forgiveness Application and detailed instructions for the application.
The form and instructions inform borrowers how to apply for forgiveness of their PPP loans. SBA will also soon issue regulations and guidance to further assist borrowers as they complete their applications, and to provide lenders with guidance on their responsibilities.
Our partners PKF O'Connor Davies, LLP, have created a presentation that covers the various aspects of the PPP loan forgiveness. It includes the most current legal and financial advice on terms of forgiveness.
Also refer to the webinar section above to watch the full webinar led by PKF O'Connor Davies on May 18, 2020.
As of May 5, SBA has updated its guidelines to state that borrowers will not be penalized if they fail to rehire. Please see questions 40-42 on the FAQ for these updates. This has been in response to concerns about loan forgiveness due to workforce related issues. Read the latest PPP FAQs here.
Covered, forgivable costs under the PPP loan include:
Payroll costs (calculated using the calculators above), including healthcare

Mortgage interest payments

Rent

Utilities
You are responsible to repay the loan amount used for all other costs than those specified above.
Due to likely high subscription, it is anticipated that not more than 25% of the forgiven amount may be for non-payroll costs.
· Number of Staff: Your loan forgiveness will be reduced if you decrease your full-time employee headcount. You will also owe if you do not maintain your staff and payroll.
· Level of Payroll: Your loan forgiveness will also be reduced if you decrease salaries and wages by more than 25% for any employee that made less than $100,000 annualized in 2019.
· Re-Hiring: You have until June 30, 2020 to restore your full-time employment and salary levels for any changes made between February 15, 2020 and April 26, 2020.
For further details, please refer to this SBA document on loan forgiveness.
The Payroll Protection Program Application closed on June 30, 2020.
For a comprehensive, easy, and free guide to the PPP loan for sole proprietors and independent contractors, please click here. All of the PPP eligibility criteria and other application info are also detailed below here.
Use of Funds for Loan Forgiveness
All of the below, with the exception of interest payments on other debt obligations. The proceeds of a PPP loan were to be used for the following. 
Owner compensation replacement, calculated based on 2019 net profit as described above.

Employee payroll costs (as defined in the First PPP Interim Final Rule) for employees whose principal place of residence is in the United States, if you have employees. 

Mortgage interest payments (but not mortgage prepayments or principal payments) on any business mortgage obligation on real or personal property (e.g., the interest on your mortgage for the warehouse you purchased to store business equipment or the interest on an auto loan for a vehicle you use to perform your business), business rent payments (e.g., the warehouse where you store business equipment or the vehicle you use to perform your business), and business utility payments (e.g., the cost of electricity in the warehouse you rent or gas you use driving your business vehicle). 

You must have claimed or be entitled to claim a deduction for such expenses on your 2019 Form 1040 Schedule C for them to be a permissible use during the eight-week period following the first disbursement of the loan. For example, if you did not claim or are not entitled to claim utilities expenses on your 2019 Form 1040 Schedule C, you cannot use the proceeds for utilities during the covered period.

Interest payments on any other debt obligations that were incurred before February 15, 2020 (such amounts are not eligible for PPP loan forgiveness). 

Refinancing an SBA EIDL loan made between January 31, 2020 and April 3, 2020 (maturity will be reset to PPP's maturity of two years). If you received an SBA EIDL loan from January 31, 2020 through April 3, 2020, you can apply for a PPP loan. If your EIDL loan was not used for payroll costs, it does not affect your eligibility for a PPP loan. If your EIDL loan was used for payroll costs, your PPP loan must be used to refinance your EIDL loan. Proceeds from any advance up to $10,000 on the EIDL loan will be deducted from the loan forgiveness amount on the PPP loan. 
What program should I apply for?
As an average US-based business owner with 500 or fewer employees, you are likely eligible for all SBA disaster assitance programs. Do not limit yourself to just one as this greatly increases your chances to receive assistance.
Apply for the PPP, EIDL and EIDL Advance immediately.
The EIDL has an online application, there is no guarantee requirement for loans below $25,000 and there is no obligation to accept the loan if approved, and no fees. Refer below to EIDL section on how to apply.
The PPP is a "forgivable" loan, and requires processing by your local bank and a commitment to retain or re-hire your workforce when you re-open. Refer above to the PPP section on putting together your documents and how to apply. Also refer below for additional details about the PPP.
The SBA Bridge loan and debt relief are also programs for you to consider.
Click here to compare all SBA disaster programs in one place
Which bank should I use for the PPP?
In our survey of 300+ businesses, we have found smaller, community banks and CDFIs to have been easier to work with for the first round of PPP application submissions. Some community banks are accepting new business customers via phone or online sign-up and you may want to consider them. However, you should work with the lender that suits you most.
New York City and State Resources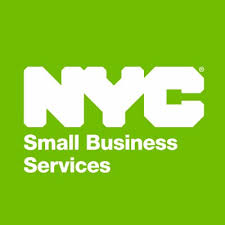 Re-Opening Assistance
Get the NYC Means Business Re-opening guide here. Get free face masks and PPE here.
Small Business Emergency Grant Program
Grants of up to $10,000 for small businesses with less than $1.5 million in revenue that have suffered physical damage as result of recent looting. Businesses must be referred by a local partner. Apply here.
Commercial Lease Assistance
The Commercial Lease Assistance Program provides no-cost legal services for commercial tenants seeking to renew or amend their existing lease.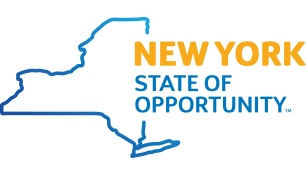 New York Forward Loan Fund


Loan program for businesses with 20 or fewer full-time employees, nonprofits and small landlords.

Must not have received SBA PPP or EIDL

.
CDFIs processing pre-applications
Accion East

Community Preservation Corporation

National Development Council

Pursuit

TruFund


Complete the pre-application here.
This is

not

a first-come, first-served application. 
Commercial Cleaning Services
To assist with cleaning and sanitizing needs for re-opening, here is is a list of commercial cleaning companies operating across Brooklyn. Contact them for a quote.
Community Banks and CDFIs processing PPP
Our partner Pursuit is continuing to process PPP applications through July 31. Apply here and use code 4669.
Click here to find all NYC SBA lenders by zipcode.
Non-Government Loans and Grants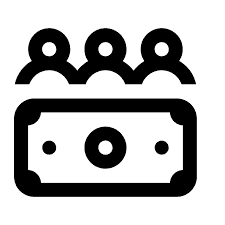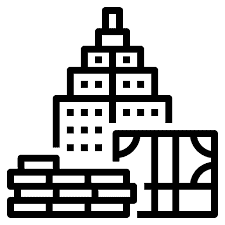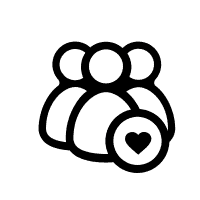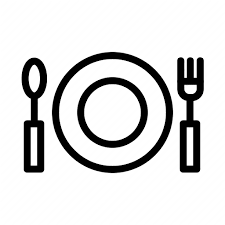 Grants and Support to Restaurants
Assistance to Manufacturers
Manufacturers will be eligible to resume operations under the Governor's Phase 1 industries re-opening on June 8.
Review these guidelines to develop your re-opening plan immediately.
Resources for NYC manufacturers
EDC is currently seeking businesses with the ability to source and/or manufacture needed medical supplies, including: face shields, masks, ventilators, gowns and other Personal Protective Equipment (PPE).
National Grid's existing Manufacturing Productivity Economic Development grants are helping manufacturers develop new products or implement lean manufacturing to produce critical items during the crisis.
Funding Requirements:
Funding available to manufacturers working with ITAC on eligible activities.
Manufacturer must be a National Grid customer or demonstrate they are covering part of the National Grid services as part of their lease
Manufacturers are identified by their NAICS code and must have one that starts with 31-33
Funding will only cover external service costs, and cannot be used for payroll, machinery or raw materials
For questions, please contact Lyle Sclair [email protected] or 516-419-0321, Downstate New York Economic Development programs.
Bespoke Post's Support Small program is purchasing up to $10 million in  products from emerging brands with 50 or fewer employees and small manufacturers with 100 or fewer employees. Learn more here.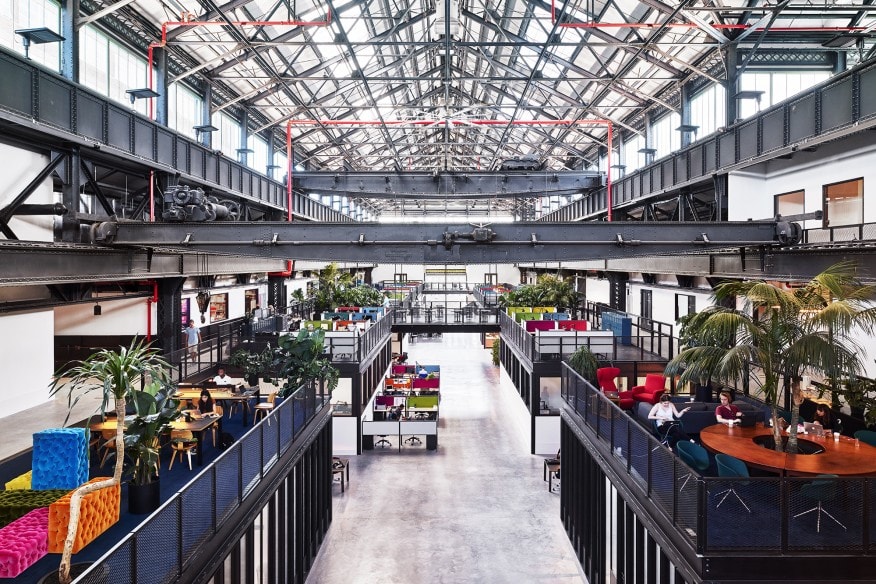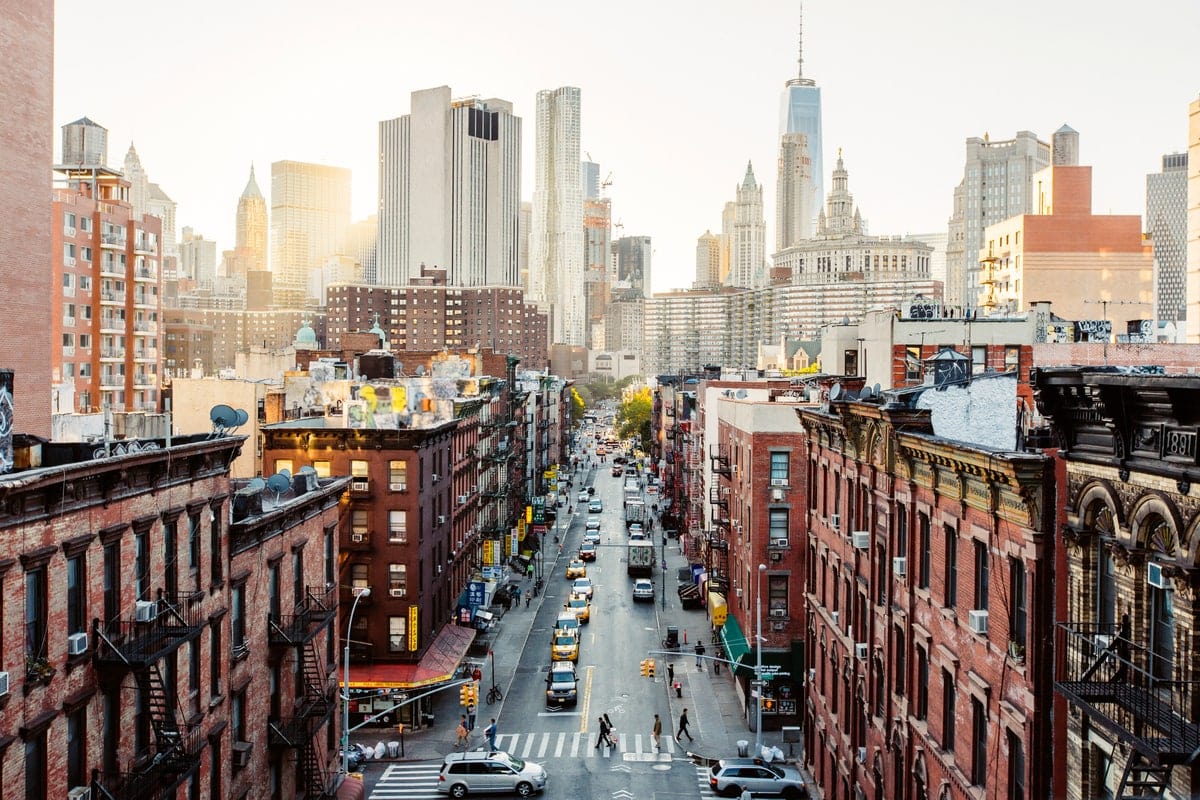 MTA is on Twitter at @NYCTSubway and @NYCTBus and via phone at 511.
As of June 8, MTA train and bus service is for essential and Phase 1 workers only and masks are required. Find out more here and read the action plan for safe return here.
Previous MTA operations during Covid-19/ NYS on PAUSE
On May 6, subway service was shut nightly from 1:00-5:00AM for sanitation and disinfecting. During this time, essential workers were being provided alternate transportation by the MTA, including 24/7 buses, dollar vans and for-hire vehicles. Read more here.
The MTA has operated on a "MTA Essential Service Plan" as of March 25 preserving AM and PM peak hours to get first-responders and essential personnel to their destinations. Find out more about subway, bus, ferry, LIRR and Metro North service here.