Brooklyn Buzz, the Brooklyn business community's most popular e-newsletter. (circulation: 15,000+): inclusion in at least one digital issue
Social media (combined following: 25,000+): inclusion in one post per month
The Brooklyn App: As a Chamber member, you can post as much as you want to the member community and offer discounts and offers to the public and fellow members!
Members can customize their listing and contact each other through our website's Member Directory and the Brooklyn App.
Members can also post unlimited events on our Member Calendar and unlimited member-to-member discounts on our Member Discounts page. We do not give out lists of members' email addresses or phone numbers and are not responsible for generating news content or manage event registrations/logistics.
All promotional opportunities are subject to availability. The Brooklyn Chamber of Commerce reserves the right to decline any published content at its discretion.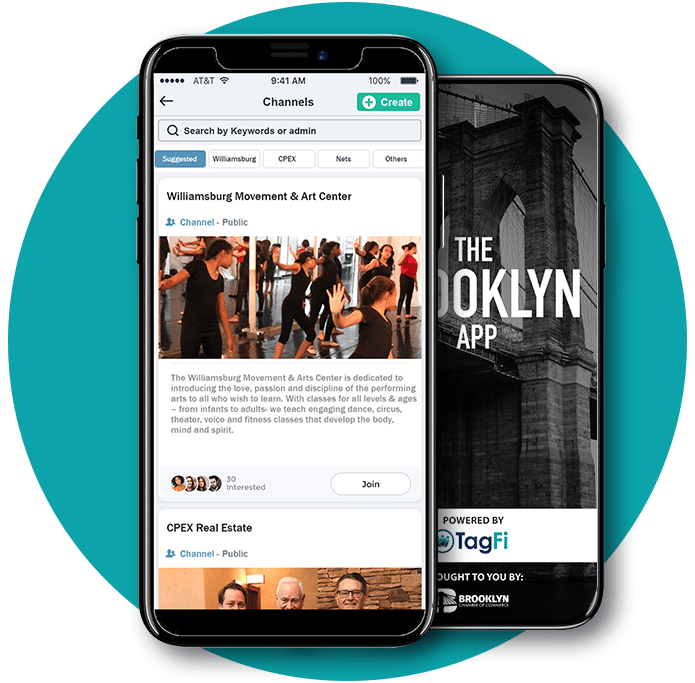 The Brooklyn Chamber of Commerce offers free ribbon cutting ceremonies to members at the Professional level or above who open a new business or location in Brooklyn
The Brooklyn App
Digital Marketing
Make the most of your Brooklyn Chamber of Commerce membership through the Brooklyn App – the best way for businesses to network and connect with Brooklyn businesses, residents, and visitors.
For questions related to the Brooklyn App, click here.