Small Business Resource Network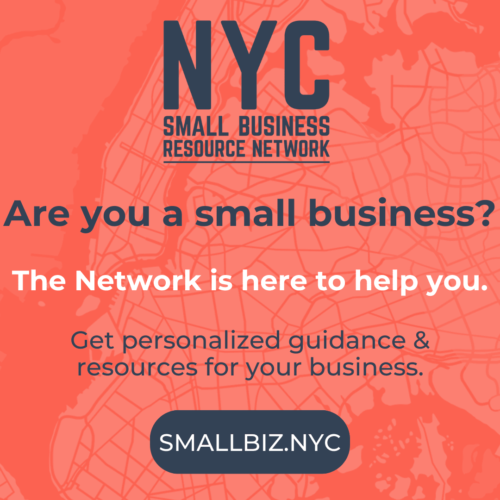 The COVID-19 Pandemic has brought enormous challenges to Brooklyn's small business community since March of 2020. The Brooklyn Chamber of Commerce responded to the crisis by providing small business advocacy, funding support and financing and direct assistance through the NYC Small Business Resource Network (SBRN).

SBRN was launched citywide by the five borough chambers of commerce with funding from the Peter G. Peterson Foundation and in-kind contributions from other partners. Additional support is being provided by the New York City Economic Development Corporation and the U.S. Economic Development Administration.

SBRN serves as a resource hub for employers hit hardest by the COVID-19 shutdown, with a special focus on minority-, women- and immigrant-owned businesses and specializes in one-on-one client support. The Network has hundreds of resources to share, including financial guidance, marketing expertise, technology support, legal counsel and business coaching. The program also serves as the "eyes and ears" of the Brooklyn Chamber on the ground, giving us detailed, up-to-date information on the struggles that small business owners are having during this difficult time. What we learn from these interactions informs our advocacy and programming.
Visit the Small Business Resource Network
Small Business Recovery – By The Numbers

City Wide: The SBRN has served more than 29,000 businesses
In Brooklyn: The SBRN has served close to 6,500 businesses, 83% of which are MWBE
Brooklyn has served more than 1,500 MWBE businesses
The program has access to more than 100 resources that are designed to cover a wide variety of business needs
We have served 300+ businesses with PPE support valued at approximately $40,000+