| | | |
| --- | --- | --- |
| Industry  | Maximum Capacity  | Source/More Information  |
| Bars and Restaurants (indoor dining) | 35% maximum capacity (as of February 26) | Governor Cuomo February 19 Press Conference |
| Gyms and Fitness Centers | 33% maximum capacity | Reopening New York – NYC Gyms & Fitness Centers Guidelines |
| Hair Salons and Barbershops | 50% maximum occupancy | Reopening New York – NYC Hair Salon & Barbershop Guidelines |
| Construction | Maintain 6 ft. distance between personnel; 50% maximum occupancy if space shared by more than one person | Reopening New York – NYC Construction Guidelines |
| Retail | 50% maximum occupancy | Reopening New York – NYC Essential and Phase II Retail Business Guidelines |
| Manufacturing | 50% maximum occupancy | Reopening New York – NYC Manufacturing Guidelines |
| Media Production (motion picture, music, television productions, etc.) | 50% maximum occupancy | Reopening New York – NYC Media Production Guidelines |
| Indoor Arts & Entertainment (indoor museums, cultural sites, aquariums, etc.) | 25% maximum occupancy | Reopening New York – NYC Low-Risk Indoor Arts & Entertainment Guidelines |
| Outdoor Arts & Entertainment (outdoor zoos, botanical gardens, outdoor museums, etc.) | 33% maximum occupancy | Reopening New York – NYC Low-Risk Outdoor Arts & Entertainment Guidelines |
| Malls | 50% maximum occupancy | Reopen News: NYC mall, NY casinos allowed to reopen with strict safety restrictions – ABC7 |
| Movie Theaters | 25% maximum occupancy or 50 people (starting March 5) | Movie theaters in New York City can open in March at 25% capacity – CNBC |
| Offices (non-profit, professional services, front office support, etc.) | 50% maximum occupancy | Reopening New York – NYC Office-Based Work Guidelines |
| Personal Care (nail salons, tattoo and piercing facilities, massage therapy, spas, waxing, etc.) | 50% maximum occupancy | Reopening New York – NYC Personal Care Services Guidelines |
| Indoor Family Entertainment Centers | 25% maximum capacity (starting March 26) | Governor Cuomo Announcement – February 17 |
| Outdoor Amusement Parks | 33% maximum occupancy (starting April 9) | Governor Cuomo Announcement – February 17 |
| Summer Camps | Can begin planning for summer opening | Governor Cuomo Announcement – February 17 |
Who is eligible?
The following New Yorkers are eligible to get the vaccine, with the full eligibility list available here:
Home health aides
Teachers and education workers, including childcare staff
First responders
Public safety workers
Public transit workers, now including TLC-licensed drivers
Grocery store workers, including convenience store & bodega workers
Restaurant and Restaurant Delivery workers
New Yorkers experiencing homelessness who reside in congregate settings & staff
Individuals 65 years and older
Staff at COVID-19 testing and vaccination locations
Individuals with comorbidities and eligible underlying conditions
How can you make an appointment?
Find sites and make an appointment online at vaccinefinder.nyc.gov or by calling 877-VAX-4NYC (1-877-829-4692).
Vaccination Site in Brooklyn
A mass vaccination site is now open at York College and Medgar Evers College - Carroll Building, 231 Crown Street Brooklyn, NY 11225. Hours: 8 am - 8pm.
Eligible Zip Codes: 11206, 11221, 11216, 11238, 11225, 11213, 11233, 11207, 11208, 11236, 11212, 11203, 11226, 11210
The MTA will operate a Westbound B98V bus shuttle every 30 minutes from Pink Houses to Medgar Evers College.
Announcements for Businesses
View the latest report from NYC Dept of Small Business Services to help businesses think through their operations and how to adapt - available here.
Open Culture Program

The Open Culture program will allow eligible arts and cultural organizations to use approved, open public spaces and bring arts and cultural programming for up to four consecutive days per month. Events can be viewed via an online searchable map. Each permit will allow up to four events per month.
Program details, eligibility criteria, rules and latest information are available here.
Indoor Dining
Indoor dining in NYC will reopen on February 12th per the latest announcement from the Governor, and restaurants will be allowed to remain open until 11PM.

View the Indoor Dining Guidance here
View the Open Restaurants Program guidance here
Outdoor Dining
Paycheck Protection Program (PPP)
The guidance on the new PPP program (Economic Aid Act) has been released by the SBA and US Treasury. Please refer to the documents below depending on your status: 
First-time borrowers:

Second-time borrowers
How To Apply? 
Our partner & community lender Pursuit is now processing applications. Use their Revenue Reduction Calculator to calculate 25% revenue reduction before you apply. They are also offering extra office hours for clients - more information here.
We also have partnerships with the following CDFIs processing PPP applications:
Economic Injury Disaster Loan (EIDL) & EIDL Targeted Advance
The EIDL Targeted Advance is now available to:
- individuals who applied for the EIDL Advance in 2020 and did not receive funds due to lack of program funding, or
- individuals who received grants of less than $10,000
Applicants will be contacted directly by SBA and do not need to take any further action at this time. This is available only to those with previously submitted EIDL applications.
More information is available here.
The 2021 EIDL loan program is also now open. The application is available here - please note, you do not need to apply for this loan via a lender.
A summary of the $900 billion COVID relief bill is provided below.
Brooklyn Chamber Resources
WE ARE COMMITTED to helping Brooklyn businesses and industries recover from the financial and other hardships caused by the pandemic.
Small Business Resources Network
The Brooklyn Chamber of Commerce has activated its Small Business Resources Network to provide direct support to businesses throughout Brooklyn. If you are a small business in NYC, we can help.
Get free expert services and 1-on-1 consultation with a recovery specialist around:
volunteer mentors, 

technical assistance providers,

loans and grants, 

procurement opportunities, 

marketing, 

technology, 

real estate, 

legal and accounting services
Brooklyn Chamber in the Field
The Brooklyn Chamber team led by President and CEO Randy Peers has conducted 25 commercial corridor visits. Follow us @brooklynchamber to see our work each week in the field.
Support neighborhood business, it's the Brooklyn way!
See who is open for business in Brooklyn - updated daily with over 1,000 businesses across all neighborhoods.
View our map of open plazas and streets in Brooklyn.
To assist with your business cleaning and sanitizing needs we have a vetted list of commercial cleaners operating across Brooklyn. Contact them for a quote.
Our monthly surveys measure the economic impact of the pandemic to Brooklyn businesses. The feedback we receive supports our advocacy efforts on behalf of the small business community to policymakers. Our February survey results on 2020 end-of-year operations are now out.
We are providing disposable masks, gloves, sanitizers and  thermometers for businesses and their employees. Please apply for our Bring Back Brooklyn PPE grant here.
The Brooklyn Chamber is digital! Find us on the Brooklyn App and join the 'Small Business Hotline' to communicate with us and your business peers in real time.
We host weekly virtual events to help business owners and sole proprietors navigate financial aid and the latest resources, advice and information. View the recordings here.
Grants for Businesses and Non-profits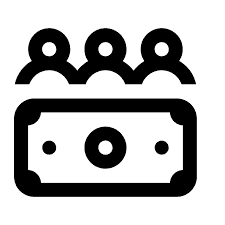 Grants for Small Businesses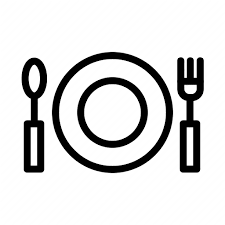 Grants & Resources for Restaurants
Small Business Financial and Other Assistance
US Small Business Administration (SBA)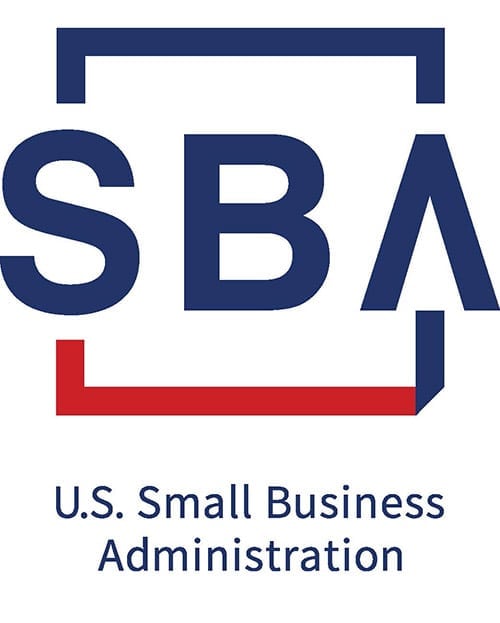 New York City and State Resources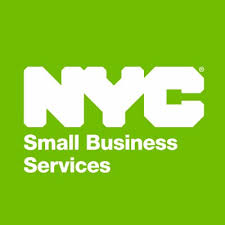 Commercial Lease Assistance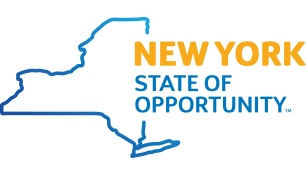 New York Forward Loan Fund
Loan program for businesses with 20 or fewer full-time employees, nonprofits and small landlords who did not receive PPP or EIDL. Apply with these CDFIs.
Accion East
Community Preservation Corporation
National Development Council
Pursuit
TruFund
Complete the application here.
This is not a first-come, first-served application.
Assistance to Manufacturers
Review the reopening guidelines for manufacturers.
For PPE procurement (masks, gloves, disinfecting supplies, thermometers and physical barriers) or to be listed as a vendor, visit the NYC Manufacturing and Industry Innovation Council's PPE marketplace.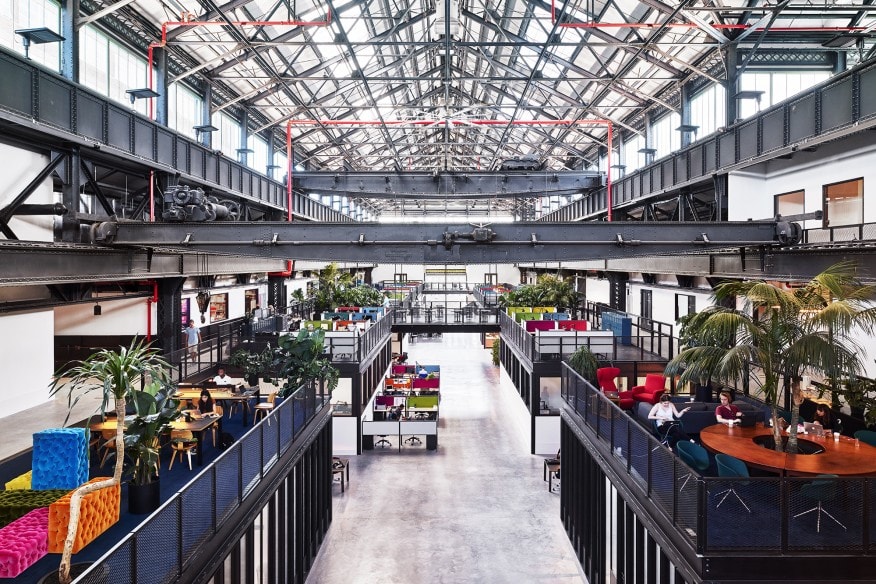 Other Reopening Resources